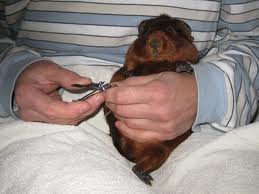 Bild zu Krallenschneiden (wie man es                                                                                                                                                                                      richtig Haltet).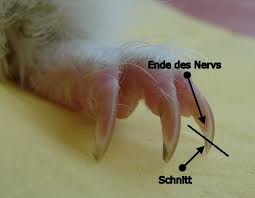 Wo den Schnitt ansetzen.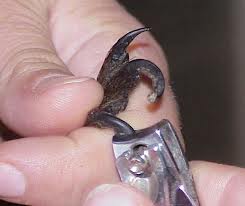 Wie schneiden.
Die Krallen sollte man alle einandhalb monate  schneiden besser ist es wenn man einen großen Stein hat an dem sie die Krallen wetzen können,den dann muss man die Krallen nur jede zwei Monate schneiden.
Bei Jedem Meerschweinchen ist der Krallenwuchsanders . Man Braucht das richtige Gefühl das bekommt man mit der zeit .
Man darf nur die weiße Spitze schneiden die Meerschweinchen werden zucken oder Quitschen es tut ihnen ncht weh wenn man nur die weiße Spize abzwickt am besten geht das mit einem Nagelzwicker wenn das Meerschweinchen blutet aufhören zu schneiden, Und das Meerschweinchen die nächsten Tage gut Beobachten. Für mehr information gehen sie am besten i eine Zoohandlung.
Befor sie etwas falsch machen fragen sie in der Zoohandlung nach denn wir lieben unsere Meerschweinchen !!!!
Ad blocker interference detected!
Wikia is a free-to-use site that makes money from advertising. We have a modified experience for viewers using ad blockers

Wikia is not accessible if you've made further modifications. Remove the custom ad blocker rule(s) and the page will load as expected.